If you've always wanted to draw your own clipart but didn't know where to start, our clipart templates are just the thing to help you create your own unique clipart characters.
You will need a tablet and stylus (while a stylus isn't completely necessary, it certainly makes life easier when drawing in fine details) – and a drawing app. There are many free drawing apps available, including great value paid-for apps, such as Procreate or Affinity Photo.
Introducing DYO Clipart!
I have created a new website called DYO Clipart which contains all you need to get started drawing your own clipart. I've created a range of templates covering students of different ages, which I'm adding to regularly. You'll also find a variety of tutorials showing how to use the templates.
Why Draw Your Own Clipart
Why draw your own clipart? Well, there are several reasons why it's worth giving it a go, including:
Create characters that you need for your resources in your own style
Know that your clipart will be unique and therefore not on 100s of other TpT products
Have the reassurance that there are no terms and conditions stopping you from doing what YOU want with the clipart you've created – you have drawn it – you own copyright of those images!
With a little practice it's quite and easy to create your own custom characters in a variety of styles
Why Use Templates
The great thing about using templates is they give you the base figure, and you can add the detail to create your own unique character. As you will see from the figures below, it's easy to create very different looks by simply varying the facial expressions or hair.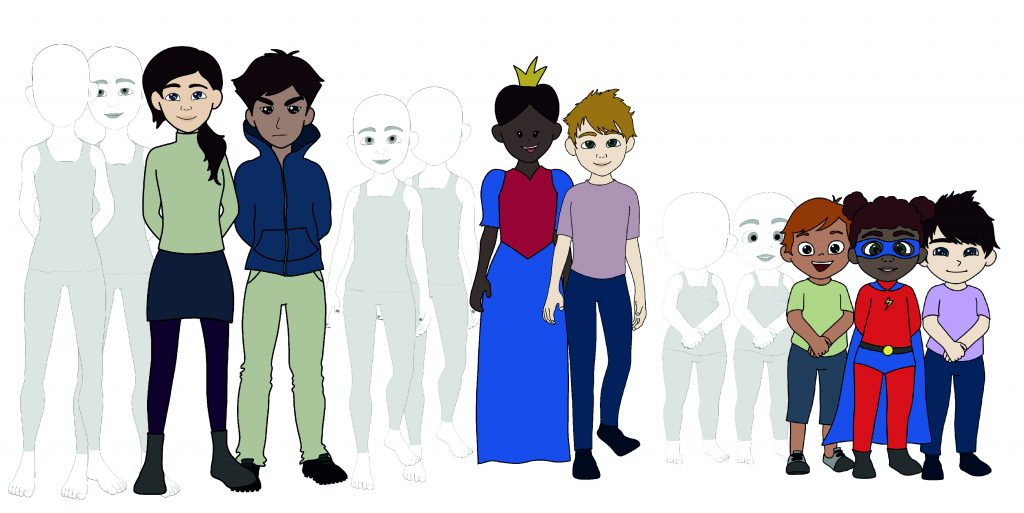 While, of course, you can use the faces which I've included in the templates, with a bit of practice it's very easy to create your own.
It's also very easy to tweak the templates. The superhero girl in the images on the right is created from the same template as the two boys, however here I simply ended drawing the arms at the body to give the illusion that the arms are held behind the body.
Visit DYO Clipart to Learn More!
Visit DYO Clipart to get started!